There's a house in our neighborhood that has a fake cow in their yard. They decorate this cow for all the holidays. Max loves to see it all festive and always asks which holiday is coming up. The cow is decorated very patriotically right now, and both kids will ohh and awww at the colors. I want a fake cow to decorate for them.
Since we have no cow, I thought we'd do some fun activities of our own! We will definitely be making this cute flag hand print. Doubles as a decoration!
B-Inspired Mama
Fireworks in a jar?! Hello fun! I know Max and Emma will love this activity! Heck, I think I'm going to love this activity.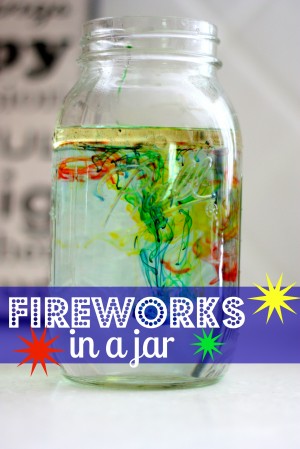 I Can Teach My Child
What festive things do you have planned for the 4th of July? You can find all these pins on my
4th of July
board on Pinterest.